How to fix HP Desktop Hard Drive failure and warning errors
HP Desktop has a striking feature called SMART or Self Monitoring Analysis Reporting Technology system enabled on its hard drives. It uses predictive failure analysis to keep under record the performance rates and error creation of the hard drives. Added to that, it also warns the user about a forthcoming hard drive failure so that you can create a recovery file. Take help of HP Desktop Support to get the solution for your HP desktop issues.
The error status or warning messages that SMART displays are:
Error 1720 Imminent Hard Drive Failure
Smart failure imminent, back up your data
HD521-HP Hardware Diagnostic errors
Hard drive reports about its forthcoming failure
Before replacing your hard drive ensure that you have a created a set of recovery drives as per your Windows operating version. It also backs up the files accordingly to it.
It is not always the case that you are receiving authentic threats from SMART but it can be false alarms regarding software updates which will easily go away once you update your hard drive to the latest version. You can check for these firmware updates for your hard drive by searching Get Software and Drivers' and then select the model of your HP desktop and then see the respective configurations available for your computer and install it to prevent false warning messages in the future.
If your PC pertains to BIOS 6 or less than that, you can use the F9 Diagnostic Tools utility. Or you can also use the F10 Smart Support Test to verify for hard drive errors.

You can use the HP Vision Hardware Diagnostics Program which runs the SMART hard drive test if your PC has BIOS 7 or greater

If you want to continue using your hard drive after receiving the warning signals, make sure that you run the Disk Defragmenter tool over time to time to highlight the files and shift to a different location in the hard drive where errors are not prone to occur. To run this, follow the steps:
Windows 8: Windows key + W > optimize > Defragment and optimize drives > click the drive to be defragmented > Optimize > Close.
Windows 7 and Vista : Start > Computer > right click on hard drive to be defragmented > Properties > Tools > Defragment now
 Start > My Computer > right click on hard drive > Properties > Tools > defragment now > Defragment: Windows XP
Windows 98 and Me: Start > Programs > Accessories > System Tools > Disk Defragmenter > select drive > Defragment
If the problem still persists then you might want to check your hard failure for its ultimate failure through the HP software provided to you if you purchase your computer after 2001, these are the respective solutions to verifying the hard drive:
Testing for Hardware failures: Windows 8
HP Hardware Diagnostics: Windows 7
HP Hardware Diagnostics: Windows Vista
PC Doctor: Windows Vista
Upon successful report that your hard drive has damaged completely, you might want to consider replacing it whether or not it is under the warranty period.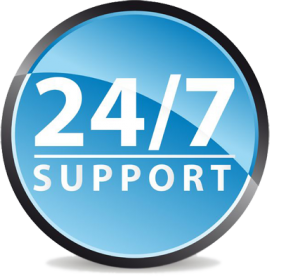 If the computer is indeed under warranty, you can contact HP and ask them to provide you with a replacement for the hard drive and then use the recovery discs to replace all your saved data.
HP Desktop Support
If your computer has run out of its warranty period, many retail computer stores provide you with a compatible hard drive for your computer. According to your wish, you can replace the hard drive with storage similar to your previous hard drive or can even choose one with a larger storage. If you are planning to install the hard drive on your own, you should follow the set of instructions provided with your hard drive box or can even contact HP Desktop Support at their toll –free 24×7 support services at +1-888-621-0339 for a detailed and error-free explanation to the installation of your hard drive. You can also contact HP Desktop Support regarding any other queries related to your HP desktop. HP Desktop Support doesn't take any hidden charges to the services. HP Desktop Support also provides a money refund policy for our dissatisfied customers.
After the hard drive is successfully installed, you can use the recovery discs created earlier to replace your saved data.