How to Solve Canon Printer Offline Status issue
Is your Canon printer displaying the status of offline frequently? Are you having a hard time figuring what is creating this problem and how will you bring your printer back online? Well, worry not because you are in the right place and here you will figure out the possible root cause behind this and also how to deal with it. You can also contact Canon Printer Support for any other issues at their 24×7 toll-free number +1-888-621-0339.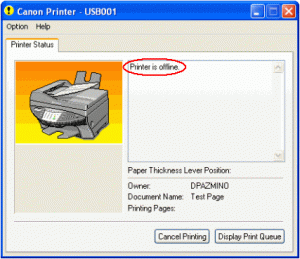 The first step that you can take is by verifying whether the power cord is well connected to the printer and then to the electrical socket. Because it is often the reason behind your Canon printer going offline. Once you have checked the connection status and found it to be alright you can proceed to the next steps.
PRINTER SPOOLER SERVICE
This ensures that the printer is able to receive the command prompts from your computer and that the print jobs are lined up for printing. You can arrange for a Print Spooler Service for ensuring this connection.
Click on the Start/Windows menu.
Type and search for services and then click on Services(Desktop app).
A menu providing you with various compatible services appears on the screen from where you need to select on Printer Spooler Service.
Right-click on this service and then click on Restart and if the restart option is not available, then alternatively you can click on Start.
Right-click on Printer Spooler again and this time choose Properties and then change the Start-Up type to Automatic type.
Finally, click on OK to save the above settings.
Turn OFF your printer and after waiting for some time turn it ON again.
Your problem could be solved by now, and if not you can proceed further.
PRINTER OFFLINE MODE
Sometimes if the Use Printer Offline mode is enabled, your Canon printer might be by default turning itself offline. So you need to disable this.
Under the Start menu/Windows button, type and search for Control panel.
In the Control panel menu, select Hardware and Sound and then click on Devices and Printers.
Now you will be able to see your model of Canon printer, right click on it and choose to See What's Printing.
Click on the printer and see if the Offline printing option is ticked. If it indeed is so, then uncheck that option to disable it.
Now click on the printer again and select on Cancel All Documents.
Take a print out again to see if the printer works fine.
REINSTALL PRINTER SOFTWARE
Perhaps the printer's driver software is creating a problem and is no longer supporting the print job. So you could try to resolve by reinstalling the printer driver software. If any error prevails, then it can automatically correct itself. For carrying out a reinstallation, here are the steps:
Press the Windows button and the R key simultaneously from your keyboard which will open a run box.
In the prompt box, type devmgmt.msc and then click on OK.
In the Print Queues menu, look out for Uninstall device.
Now from the official Canon webpage, find the latest updated driver software for your Canon printer model and then download it.
After the file is downloaded, it will probably be located in the Downloads folder of your Computer. Then shift it to the Printers folder under Devices and Printers. This is so as to install your driver correctly to your printer.
The good news is that once you open and run the downloaded file, the system administrator will guide you as to what to do next. After agreeing to their terms and conditions, click on Finish.
This will install the latest driver.
Now your Canon printer must be operational and be able to print again.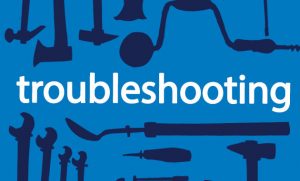 Canon Printer Support
I hope that this article was helpful to you and you were able to troubleshoot the offline status of your printer. If you somehow were not able to resolve this and also if you have any other issue regarding your Canon printer, you can feel free to reach out Canon Printer Support. This third party service provider, Canon Printer Support, does not take any kind of hidden charges from the users. The team members of Canon Printer Support always try their best to offer the best service to the customers.