Fix: HP laptop is not connected to wireless network on windows 10
Have you recently updated your OS to Windows 10 and now your HP Laptop is refusing to get a hold of the wireless network or keeps on turning off or on according to its wish? Won't you be irritated at this scenario if you have just a file for downloading and the Internet connection crashes all of a sudden? Well, you could worry a little bit less with the below mentioned ultimate guide to troubleshoot this issue. If you have any other different problem relating to HP Laptop, for instant solutions you can contact HP Laptop Support for their 24×7 services.
STEP 1: INITIATE WITH A BASIC TROUBLESHOOT
Arranging a troubleshoot run can help you detect the root cause of your problem. Then solve it as per requirement. To run this automatic network troubleshooting you can follow these steps:
Click on Windows logo + X > Settings > Type Troubleshoot Network on search box > Internet connection > Run the troubleshooter > Troubleshoot my connection to the Internet
After the execution is over, it will now enlist the error related to your HP Laptop or with the wireless network.
STEP 2: UPDATE WIRELESS ACCESS POINT DRIVER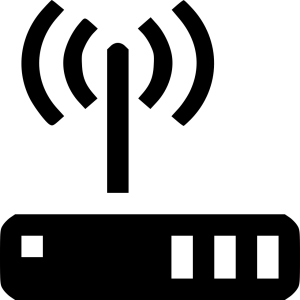 Sometimes the problem could be with the older version of the wireless router's drive. Reinstalling the latest version could help to reconnect the Internet network to the HP Laptop. The steps are as follows:
Click on Windows logo + X > Device Manager > Expand Network Adapters > Right click on the wireless network adapter > Uninstall device > Confirm uninstall > Scan for Hardware changes .
After uninstalling the device, restart your laptop.
       For updating:
Click Windows key + X > Device Manager > Expand Network adapters > Right click on the wireless network adapter > Update driver > Search automatically for updated driver software.
The latest version of adapter drivers should appear on the screen from where you can download and install it. If the results don't show any new updates for the drivers you can go to the website of the manufacturer of your wireless network adapter. Then directly download the latest driver updates from there.
STEP 3: VERIFY HARDWARE SETTINGS
Start by turning off your laptop. Then proceed by removing all the hardware attached to it viz-a-viz printer, keyboard, mouse, external hard drives etc.
Now remove the battery of the HP laptop as well and switch OFF the AC adapter.
Remove the power cords from the wireless router or hubs and from the wall sockets as well.
After waiting for some time plug in all the power cords back to its respective ports and sockets.
Reattach the laptop battery.
Turn ON your laptop.
The screen might display the message that Windows was not shut properly and a list of options will appear. Click on ' Start Windows normally'.
Once the desktop wallpaper appears, at the very right bottom corner, in the network tray icon, click on 'Open Network and Sharing Center'.
Now click on 'Change adapter settings'.
The properties will show the current status of your network and if it is 'Disabled' change it to 'Enable'.
Your problem should be solved by now. If it still persists, you might consider either resetting your Windows 10 or uninstalling it for good. Then go back to the previous version that you were using where everything was working just fine.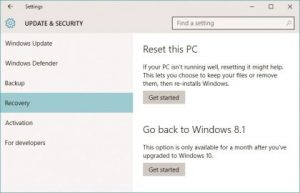 HP Laptop Support
If you haven't been able to restore to your previous Windows version or are unable to follow up the above-mentioned steps, you can receive instant, easy and effective solutions from HP Laptop Support. Thus you can avail to their toll-free services 24×7 at +1-888-621-0339. The shining feature here in HP Laptop Support is that you need not to take your laptop to different centers but can rather fix it just over a phone call HP Laptop Support and you can also enjoy the monthly and yearly subscriptions that we provide at just a minimal registration fee, after which you will receive services for your HP Laptop completely free, irrespective of any time of the year.